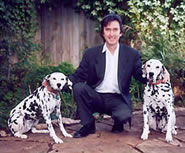 Our firm is very honored that F. William "Bill" Thetford has attained the highest possible rating of legal skill and ethical conduct from Martindale-Hubbell, the gold standard of independently compiled peer review ratings for attorneys.
His rating is AV, meaning his legal abilities and his ethical standards are in the best possible rating in each category. Receiving an AV Peer Review Rating is a significant accomplishment - a testament to the lawyer that his peers rank him at the highest level of professional excellence.
A lawyer must be admitted to the bar for 10 years or more to receive an AV rating. This means a great deal to a client who is dependent upon honest counsel and skillful help, often at times when a major decision or event in their lives affects them.
eMail Mr. Thetford
Rachel Thetford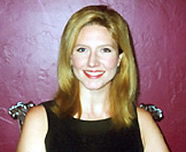 Rachel and Bill have lived their entire lives in Oklahoma and have a profound admiration and respect for the people here. They both come from humble beginnings and have been part of the work force since their early teen years - learning the value of hard work, integrity and commitment.
These core values, along with their desire to see justice and fairness prevail, have driven them to focus their law practice on standing up for the rights of, and helping the injured people of Oklahoma. It is the right thing to do.
eMail Mrs. Thetford
Don't Delay
Find out your rights as soon as possible. Let us help you. Please contact us for a free initial consultation to discuss your situation. Call 405 235-9229, toll free 800-725-9229, send email to
b.thetford@thetfordlaw.com
or complete our
online form
.